Custom mobile applications (Android and iOS) integrated with cloud software for bluetooth mesh commissioning
Mobile applications and cloud software for commercial smart lighting, smart buildings, industrial Iot sensor networks based on the bluetooth mesh technology. BLE mesh networks provisioning, configuration and control.
Bluetooth mesh is a new technology based on many-to-many communication between bluetooth low energy devices. Originally done for the smart lighting applications, it is now used for a variety of IoT (Internet of Things) applications. BLE mesh is used for the heating, ventilation, air conditioning, lighting, and security in the smart buildings. It is used for the industrial sensor networks in the manufacturing and warehousing, for the indoor navigation systems, for the indoor asset tracking, and other applications.
The same Bluetooth mesh network can be used for a variety of applications at once. For example, you can use BLE mesh smart lighting system for the indoor navigation, BLE mesh industrial sensor network for the indoor asset tracking, etc.
Bluetooth mesh devices can be commissioned (provisioned, configured and controlled) by the regular smartphones and tablets, which gives bluetooth mesh a big advantage as compared to the other IoT wireless technologies. AHG, Inc. develops custom Android and iOS mobile applications linked to the cloud software and central databases, that work with the bluetooth mesh and allow you to provision, configure and control BLE mesh networks.
---
Bluetooth mesh applications and cloud software development - what we can do:
We will work with you to create a customized software platform for handling of bluetooth mesh commissioning, configuration, data collection and processing:
Configure and control smart lighting systems, smart buildings, industrial IoT sensors networks.
Manage commissioning and configuration of multiple BLE mesh networks via the secure web dashboard.
Provision BLE mesh devices into a network, apply preset configuration parameters and do adjustments on site using mobile application.
Keep commissioning data synced on multiple authorized devices using a secure cloud.
Control users access level to the system.
Bluetooth Mesh: Provisioning
Provision new devices into the bluetooth mesh network using a smartphone or tablet and a mobile application. Reset devices and replace keys when necessary. Work with multiple bluetooth mesh networks and use multiple authorized mobile devices. Sync provisioning data with the backend cloud database.
Bluetooth Mesh: Configuration
Use mobile application to configure bluetooth mesh devices. Set up mesh applications (such as lighting, HVAC, security) and distribute correspinding application keys to the right devices. Manage devices groups and assign publisher / subscribers roles (for example: what switch controls which group of the lighting fixtures, which group of light fixtures or AC units reacts to what sensor, etc.)
Bluetooth Mesh: Devices Control
Set and change device states (such as lighting dimming levels, lighting color-temperature levels, etc.) using a smartphone or tablet and BLE mesh control mobile application. Create and change scenes -- the state of the group of fixtures that can be recalled or repeated at a certain time. Schedule device states and scenes.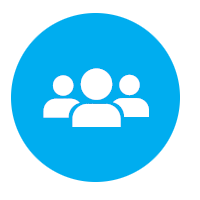 Secure Bluetooth Mesh Interaction
Control who can access bluetooth mesh commissioning application via the web dashboard. Control which bluetooth mesh network(s) a user can interact with, and what actions a user can perform. Multiple users within the organization can provision and configure bluetooth mesh based on assigned privileges.
Sync Bluetooth Mesh Network Data With The Secure Cloud
Make sure that bluetooth mesh networks configuration and control do not depend on a specific mobile device. All configuration data is backed up to a secure cloud, and can be downloaded by authorized users and/or authorized devices.
Commission On The Web, Apply On Site
Define major configuration parameters for the bluetooth mesh networks via a secure web dashboard. Use commissioning mobile application to download and apply commissioning data on site. Use floor plans and maps to match pre-set configuration data with on-site BLE mesh devices.
Have A Bluetooth Mesh Development Project?
Contact us to discuss your project and next steps: