A punch list form / checklist lists the construction project defficiencies and issues that need to be fixed before the project is accepted. All work that does not conform to the specifications in the construction contract should be included in the punch list. The punch list is typically the last step in the project in order to double-check that everything has been completed according to the specs. QR Mobile Data software allows construction site employees to complete the punch list form on a smartphone, tablet or a mobile computer on the job site while conduction a construction project walkthrough. Digital punch list form can be transferred between the office and field employees, as well as between the field employees so that everyone fills out his / her part.
Import the existing digital punch list form to your QR Mobile Data software account, and start using it. You can also do changes to the pre-made punch list form so that it fits your specific construction project requirements.
Once punch list form is in the QR Mobile Data system, construction site employees can fill it out in the field on the smartphones, tablets or mobile computers, and submit to the server in real time. They can submit an incomplete form, so that other team members can access partially filled punch list on the mobile devices and fill out the parts they are responsible for.
Completed punch list forms are stored in the cloud, are accessible by the administrators on the office computers via the web dashboard and are easily searchable.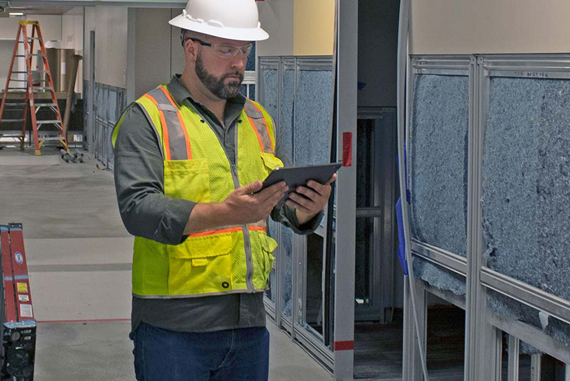 Examples of punch list items:
Items to test
:
Appliances
Equipment
Doors & windows
Thermostat
Plumbing fixtures
Mechanical elements
Internet/phone/cable
HVAC zoning
Etc.
Items to add
:
Light covers
Hardware
Paint touch-ups
Coating/sealant
Etc.
Items to fix
:
Plumbing leak
Damaged drywall
Improperly installed flooring
Pavement crack
Etc.
Items to remove
:
Trash
Equipment
Tools
Protective covers
Etc.